"Dodging and burning are steps to take care of mistakes God made in establishing tonal relationships." – Ansel Adams
I have always felt rewarded in the photographic printing and subsequent spotting processes.  Working with the light to bring out the beauty that the eye perceives.
Now with digital techniques we can do all of that in "spades".
The idea was to produce perfectly restored images.  Using the same techniques that one might use in a darkroom but in the digital context.
We have completed the restoration of some 280 or so images from Melbourne's central business district, her suburbs and from country Victoria.  The aim was to restore the contrast, adjust the exposure and remove any blemishes (finger prints, fungus, scratches etc).  Areas that were too dark in the original have been held back and areas that were too light have been quietened, all without making the print look artificial.
We have also restored 500 Land Auction posters – search your street and suburb to see if we have you covered.
Visit us at the Nunawading Arts and Craft market, 4th Sunday of the month,    9 am – 2 pm, except December, 2nd Sunday, 1 pm – 5 pm. No market in January and none in the lockdown.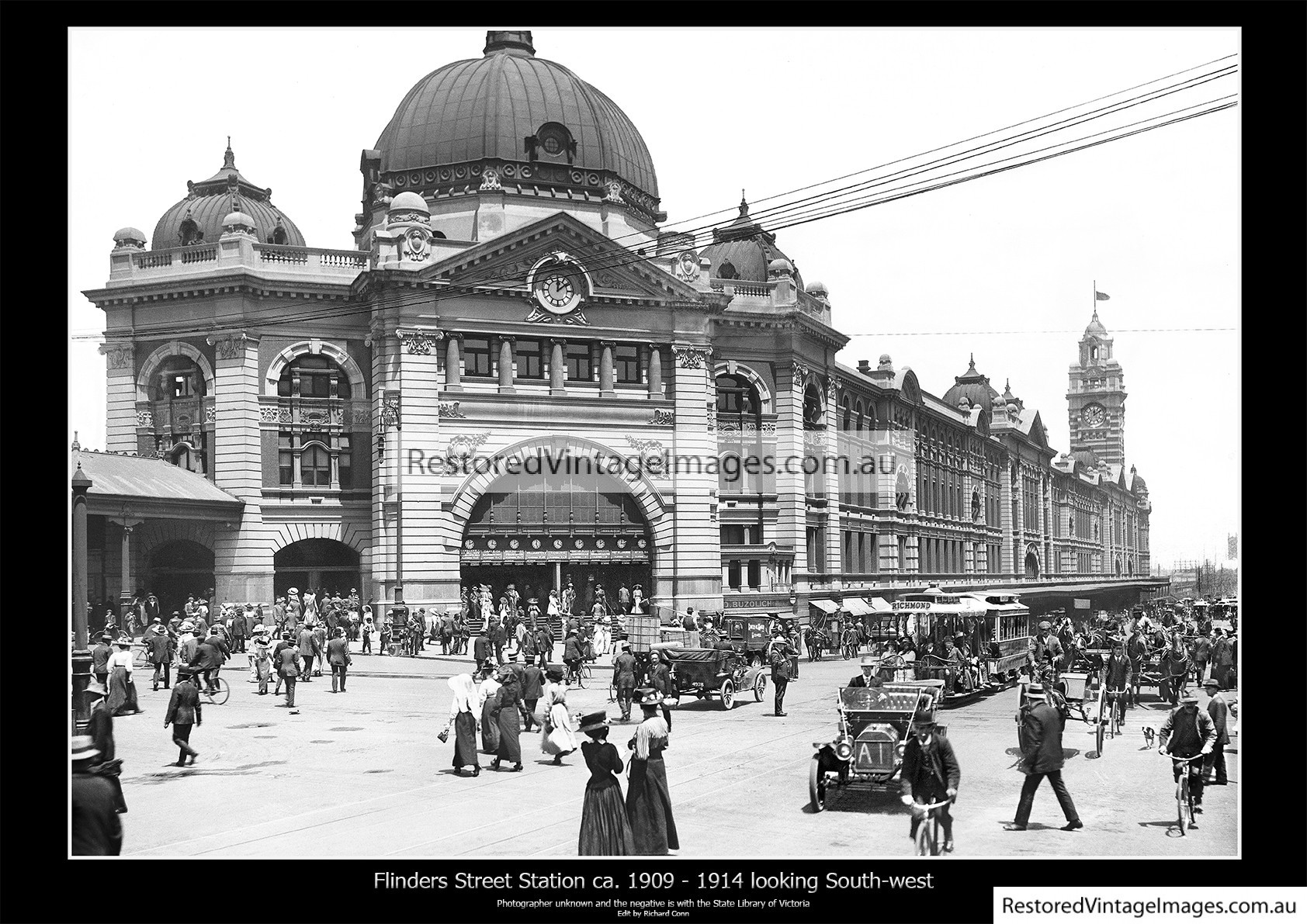 All prints from A4 to A2 are printed on Ilford Galerie Prestige inkjet paper (310 GSM) and the surface is Smooth Gloss.  The printer is an Epson P906 which uses a pigment ink.  In some art circles the prints are referred to as Giclee prints.  According to the Epson sales person a "cared for" print should last 200 years.